Greg Williams. known by his Mexican friends as "Goyo", and as "Dirt Boy" for his expertise in the best built construction EVER in Terlingua.  Look for him on The Porch in the Ghostown. 

Dirt Cheap Construction

"The earth is my floor and the sky is my roof for all of my days."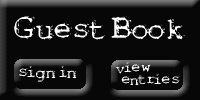 Greg forecasts "Yet another beautiful day in the Big Bend!"

Call for action! Greg

(432) 371-3031